Can I track my mailed check
With standard first class shipping, you can not track your check.
Otherwise, yes you can track it. To track, go to Check List> Select Check > click View (eye button) on the right side of the table > after that goto the bottom of the page you can see your check status change description and tracking option.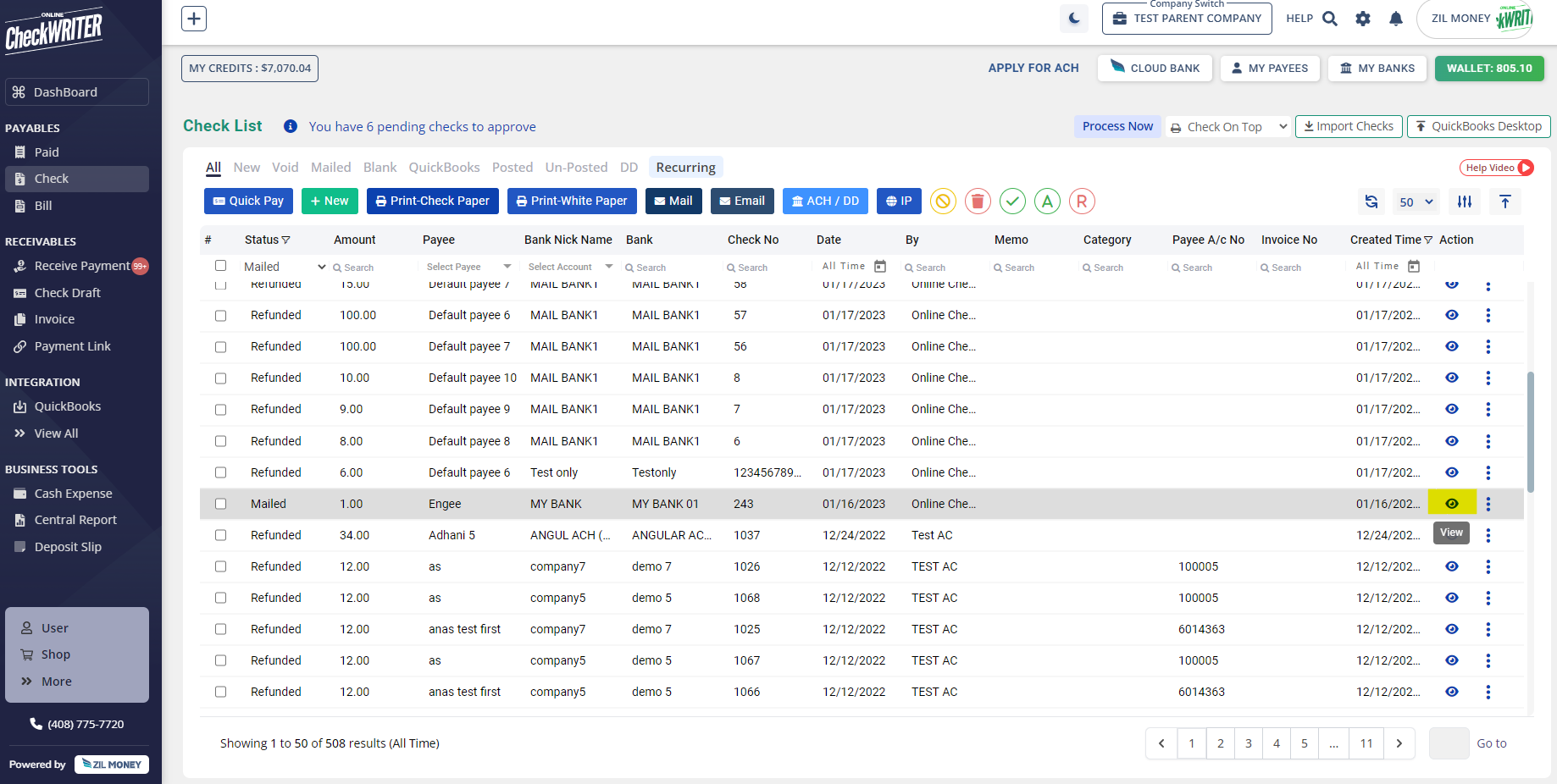 Related Articles

Creating Blank Check single or Bulk

1 When you create a New Check at the bottom of the small window you can see a checkmark to Print without Amount, Payee etc https://onlinecheckwriter.com/manage/cheque/create 2 The second way is to ...

How Can I Track My Check Mailing Shipment Status

Go to Check List Select your Check then cycle view (eye button) Go to the bottom part your check details. There you will find a link called Track. Click there you can see your mail status.

Check Tracking

NOTICE Due to Covid 19, USPS offices are understaffed and overloaded. Please allow possible longer delivery time as we all work through this nationwide crisis and follow measures recommended by the CDC and Public Health Department. If mailing ...

How can I see check activity history?

Step 1 Choose Check list from the left Tab Step 2 Filter Check history activity by mailed/void/blank /all categories Step 3 Choose dates to filter Check activity history as well

What is online check writer?

Online Check Writer is a cloud-based check writing software that allows users to create, print, and manage checks online. It can be used by individuals, businesses, non-profits, and other organizations to streamline their check writing process. Some ...