How I can import check from excel?
Step 1: Open 'Settings'.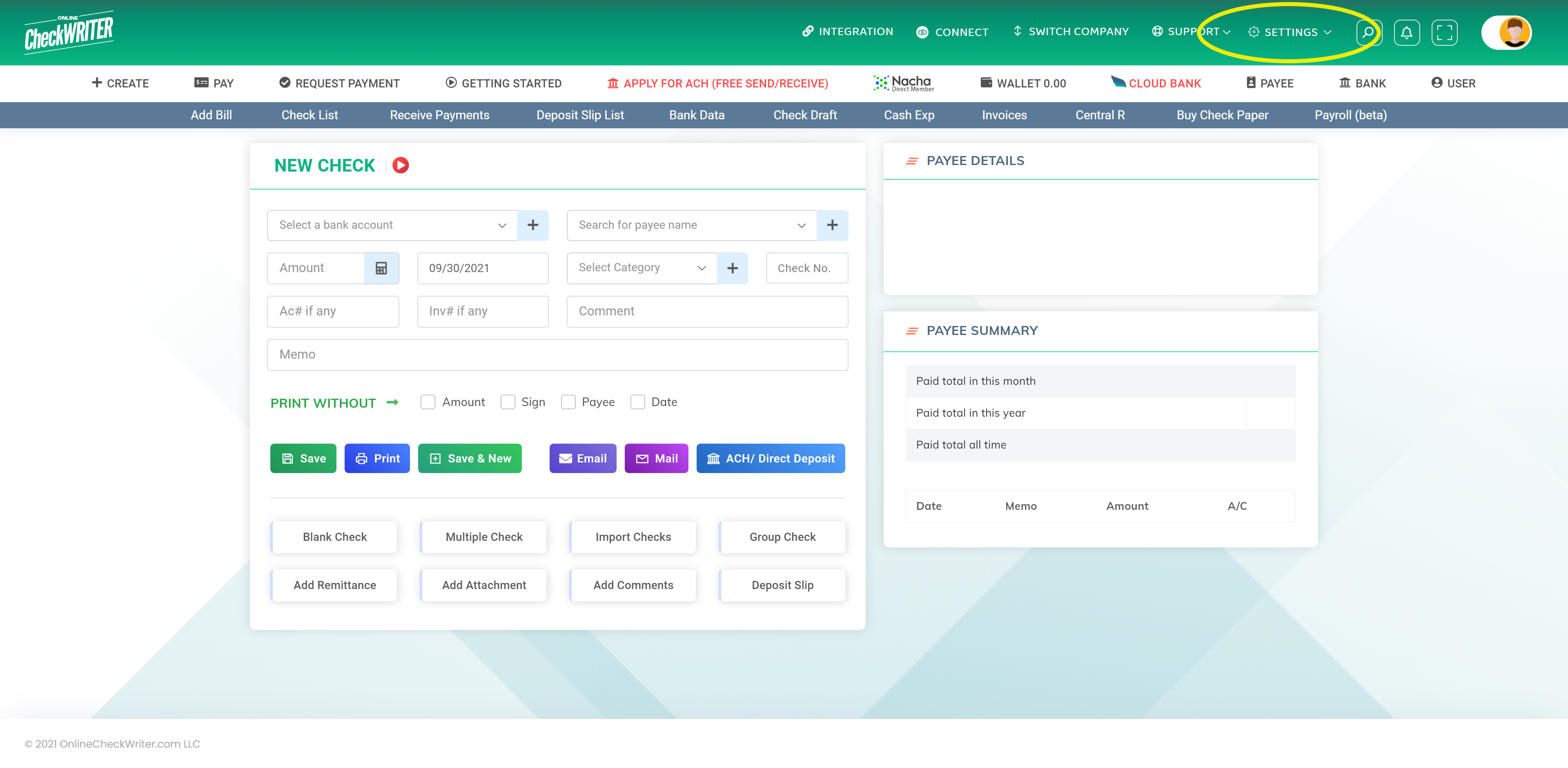 Step 2: Click on 'Import From Other Software'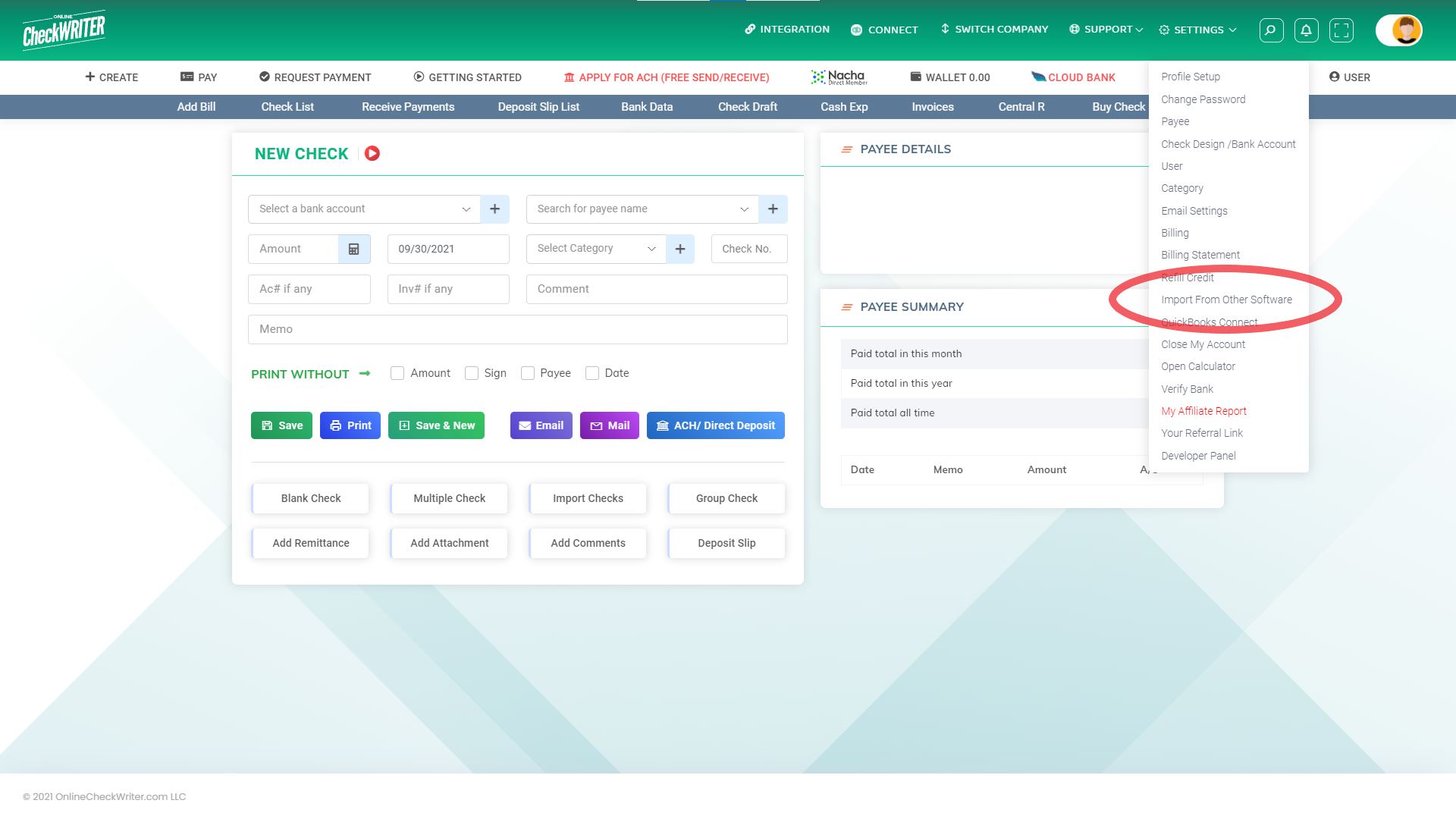 Step 3: Select the Account and choose the Excel File you want to import and click on 'Submit'.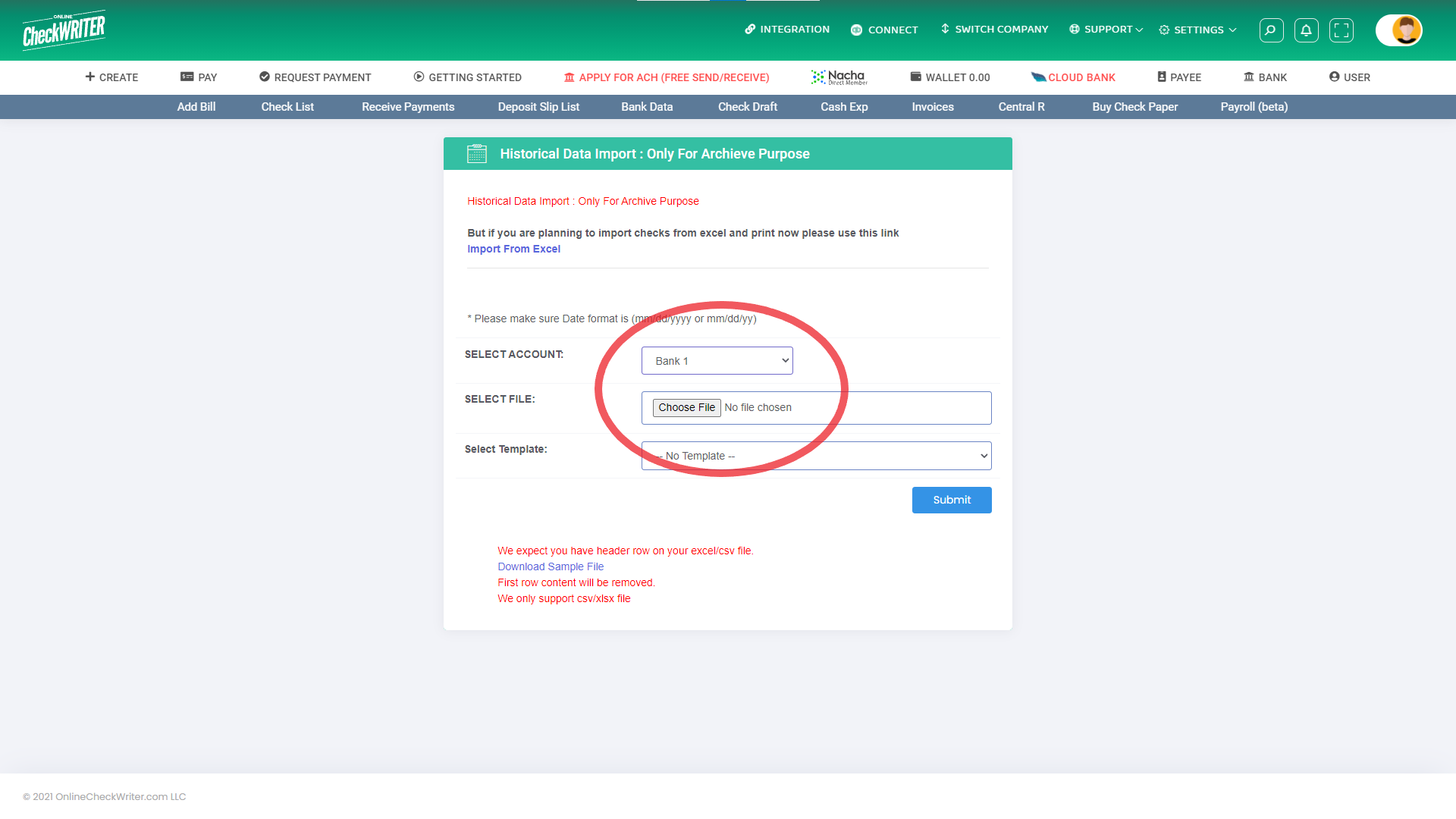 Step 4: Match each column to the desired field on the check. Then click on 'Submit'.

​

Related Articles

Creating Blank Check single or Bulk

1 When you create a New Check at the bottom of the small window you can see a checkmark to Print without Amount, Payee etc https://onlinecheckwriter.com/manage/cheque/create 2 The second way is to ...

Xero Integration with Online Check Writer

Steps to Integrate Your Xero Account with Online Check Writer Connect Company Step 1: Click on Connect button. From the side menu, go-to integration-> Xero. On clicking Connect, you will be redirected to the login page of Xero. Provide your ...

Check Tracking

NOTICE Due to Covid 19, USPS offices are understaffed and overloaded. Please allow possible longer delivery time as we all work through this nationwide crisis and follow measures recommended by the CDC and Public Health Department. If mailing ...

Can I Import Checks from QuickBooks and mail it?

Yes, you can. Once you integrated with QuickBooks your checks automatically come to the online check writer and you can select and click mail.

Check Verification

Online Check Writer checks work just like regular checks. Bank Verification is required in some cases, which tells us that the bank information is right. However, we cannot confirm that the funds are present as we cannot see, nor do we save, that ...