How to Add a Bank Account?
Step 1: Click on 'Bank'

​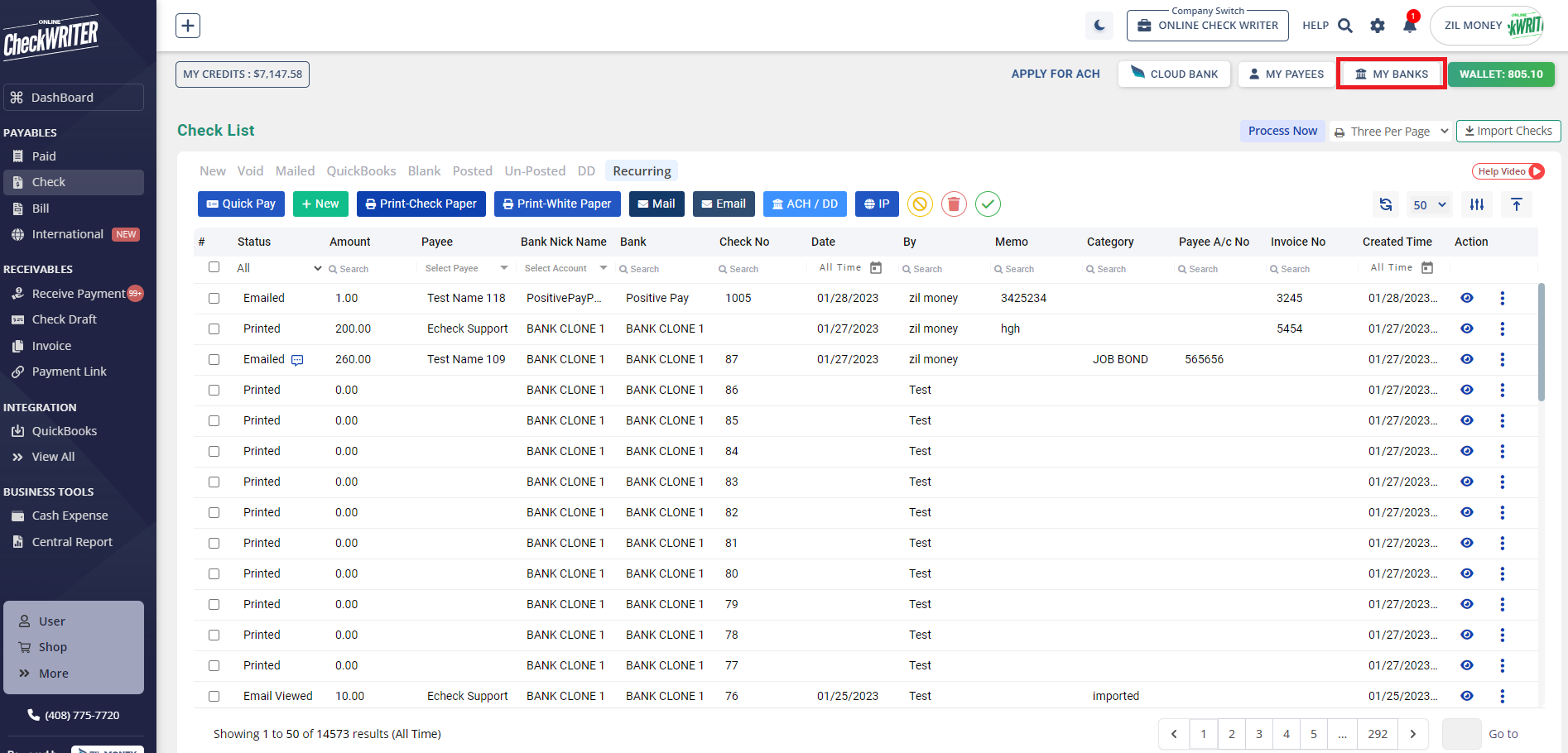 Step 2: Click on '+New'.


Step 3: There are 3 ways to add a Bank account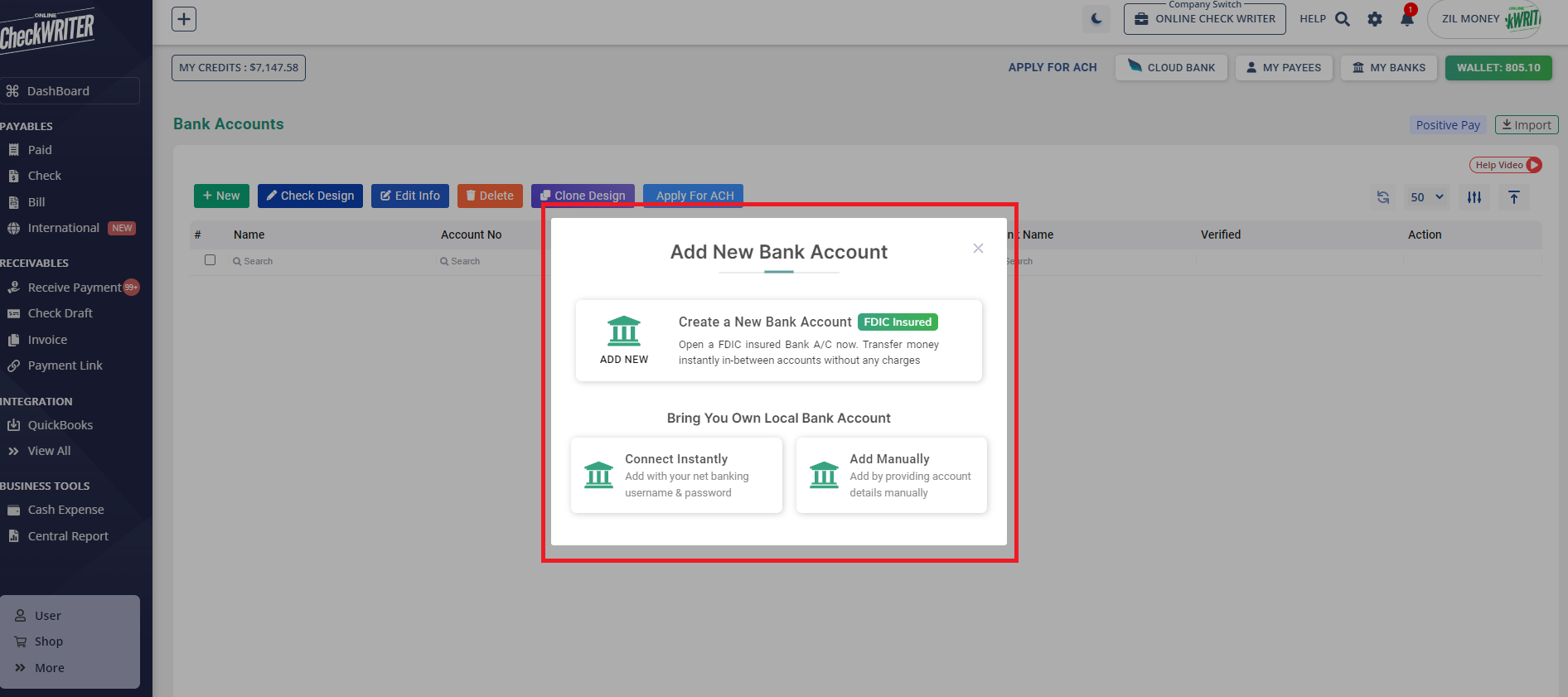 ​
Related Articles

How to Add Bank Account Manually?

Step 1: Click on 'My Banks' Step 2: Click on '+New' Step 3: Click on 'Add Manually' Step 4: Select Check Type from the list. Step 5: Enter your Banking information and click on 'Save Bank Account' Step 6: Add a Nick Name for your Account Step 7: ...

How can I add a Canadian Bank Account

When adding a new bank the MICR line design will be 'USA' by default. Switch countries on the top bar and template will update to the appropriate country To add Symbol under the Account Number field > enter a - sign Example:

How to Add Fund to Cloud Bank Account?

Click CLOUD BANK from main menu, Select account & click ADD Select Bank Account, Enter Amount, Enter Comment & Click Add Fund

How To Map QuickBooks Bank Account and Onlinecheckwriter Bank Account

QuickBooks Check Mapping 1- Add all your bank account you have at QuickBooks Online to OnlineCheckWriter.Com, which going to use to print check Setting>Check Design/Bank Account Then Click New Watch How to: – https://youtu.be/0mMeKSGTc0E Create ...